CattyPet is pleased to sponsor AdoptMeApp at the Contra Costa County Animal Shelter!
Please visit their adoptable pets on their website, on Twitter, and on Facebook.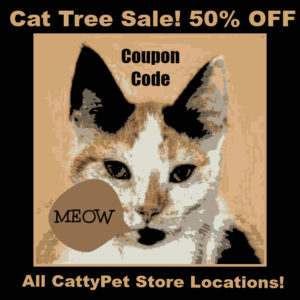 Check out our huge selection of cat trees! Everyone of them is scratchable!
Note – cats do not come with the cat trees. Please supply your own cat(s) or adopt!