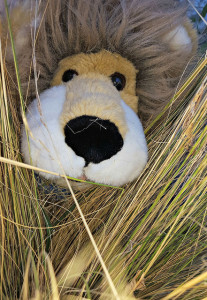 Name: Cecil
Species: lion
Age: 7
Location: African Wildlife Reserve
Animal ID: 1003
There's nothing I like to do more than peer out through cover and see what's going on!  I'm watching over my pride to make sure they are safe.  I've got 7 cubs now all growing big and healthy.
My favorite hobby is lounging around in the sun with the cubs playing with my mane.  To be honest, I am not really looking for a new home, so please sponsor me so that our habitat will be preserved.